Eat
& Drink
Fairlane's food and beverage choices cover all the classics and some new favorites alike. We offer Stumptown coffee and handmade pastries at Union Teller Coffee Counter. Classic delicatessen sandwiches, hand-rolled bagels, and all the best Montreal-style (by way of Brooklyn) deli offerings – to go or not – at Mile End Delicatessen. Stake a spot by the fire pit on Ellington's terrace for a late night bite and your favorite nightcap before bed.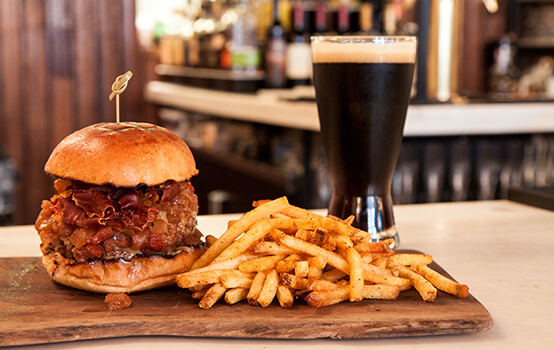 Ellington's Bar & Grill serves up all the classics, your favorites, the ones that never let you down and keep you coming back. Sit indoors or grab a spot on the outdoor terrace for All-American goodness and a happy hour that delivers both views and vibe. Private dining options available indoors or on our terrace.
Hours Of Operation
Brunch
10am - 2pm
Dinner:
5pm - 12am
Brunch
10am - 2pm
Dinner
5pm - 10pm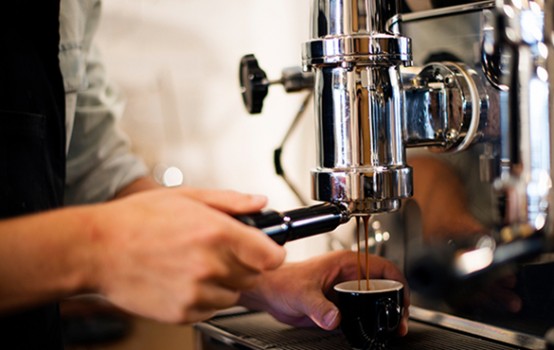 Sometimes you just want a damn fine cup of coffee. We aim to please with Stumptown Coffee and a surprisingly vast selection of handmade bagels, sweet treats, and snacks. Grab 'n go or sit and sip. Open daily.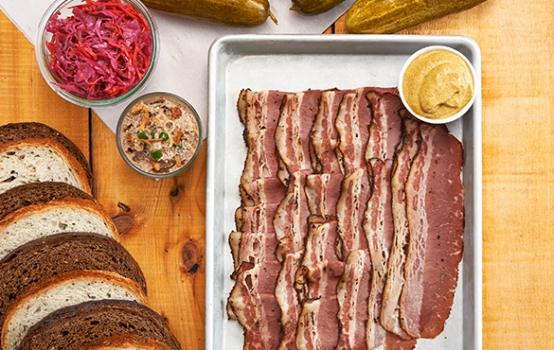 In our lobby, you'll be well pleased to find Mile End Delicatessen... delivering the goods day and night. House-cured and smoked meats, impeccably crafted sandwiches, hand-rolled bagels, pickled vegetables… a true Montreal-style (by way of Brooklyn) delicatessen with hints of local flavor. There's also a full bar with midnight poutine. (For you out-of- towners, that's fries with gravy and cheese curds.) You're oh-so- welcome, Nashville.