Reserve
Book Direct for Added Perks
Eat
& Drink

Fairlane's food and beverage choices cover all the classics and some new favorites alike. We offer a quick Stumptown coffee and pastry from the coffee counter, a quality sandwich to-go from the delicatessen, or a seat at the bar for post-work cocktails at Union Teller. Stake a spot by the fire pit on Ellington's terrace for a late night bite and your favorite nightcap before bed.
Guests are invited to step into a retro-modern dining and cocktail experience. Ellington's Mid Way Bar & Grill offers a tasteful nod to the clearly familiar by serving nostalgic mid-20th-century staples updated with modern panache. Indoor and outdoor seating options on our wraparound terrace boast both views and vibe alike.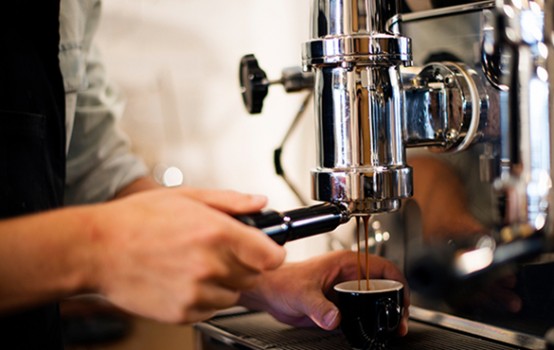 Surrounded by an urban oasis of plant life, bright natural light and original fixtures, Union Teller offers a comfortable and inviting place to enjoy a quick coffee, dine in breakfast or gather with friends or coworkers over lunch or an afternoon pick-me-up.
Hours Of Operation
Coffee Counter:
6am - 2pm
Deli:
7am - 5pm
Bar:
10am - 6pm